Ok, so I might be giving away my crazy dog-mom status right now, but you know how lots of people have cutesty little coffee stations or bar areas set up in their house?
Well, we have a dog treat station.
I told you our dogs are like our children! It seemed like the logical thing to do so we have a central station where we keep their treats and meds. They know the sound of the cookie jar opening. Actually, Ryan and I have to spell c-o-o-k-i-e otherwise be prepared to give them one right then and there.
If you're anything like me then grab yourself a tray, some treats, and this quick and easy DIY paw print canvas idea and you've got yourself a dog treat station.
The tall white jar is from Pottery Barn and was given to me by my Mother-In-Law. The smaller jar was from the dollar section at Target that I chalkboard painted and wrote "Dog Cookies" on. My cousin made me the wooden tray and I had the canvas on hand so I took the dog's paw prints and created a canvas in their honor.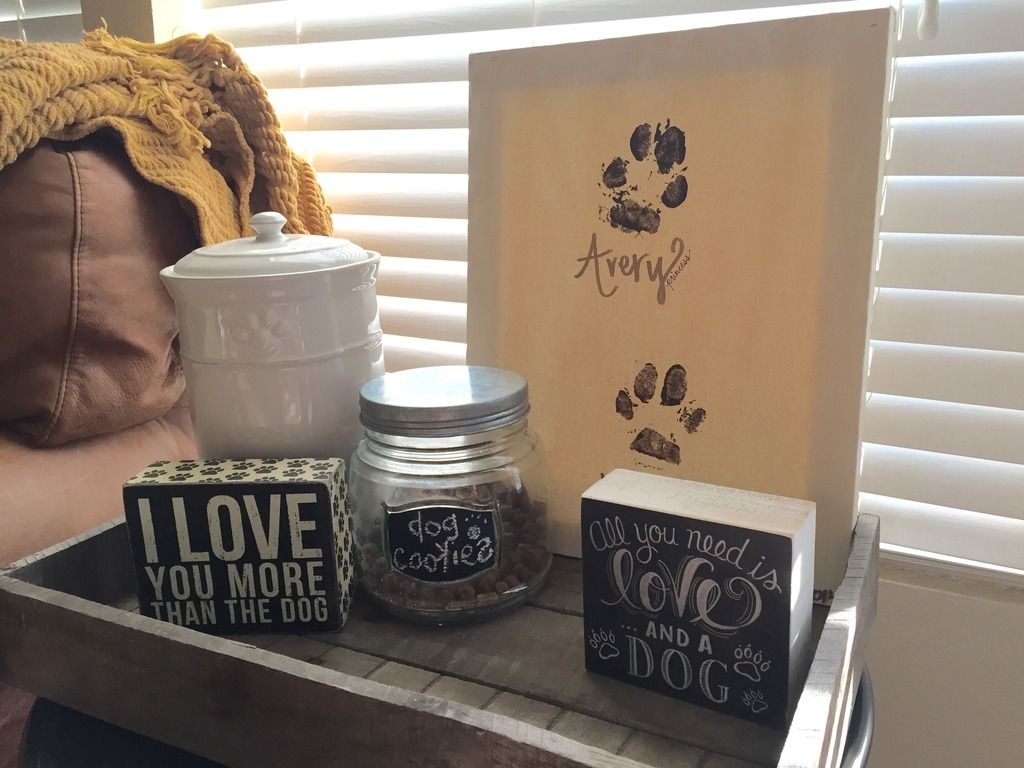 The canvas was plain white so I stained it using tea bags. Didn't know you could do that? Easy! Slightly wet a tea bag and run it over whatever surface you would like to stain. I liked that it gave it a more weathered look.
Then I wrangled each dog long enough (outside!) to dip their paws in some brown, acrylic paint and stamped the canvas. I used a brush to make sure I covered the entire paw so I got a complete paw when I stamped.
After it dried, I went back with a metallic sharpie and wrote their names and their nicknames underneath, then dated the canvas at the bottom.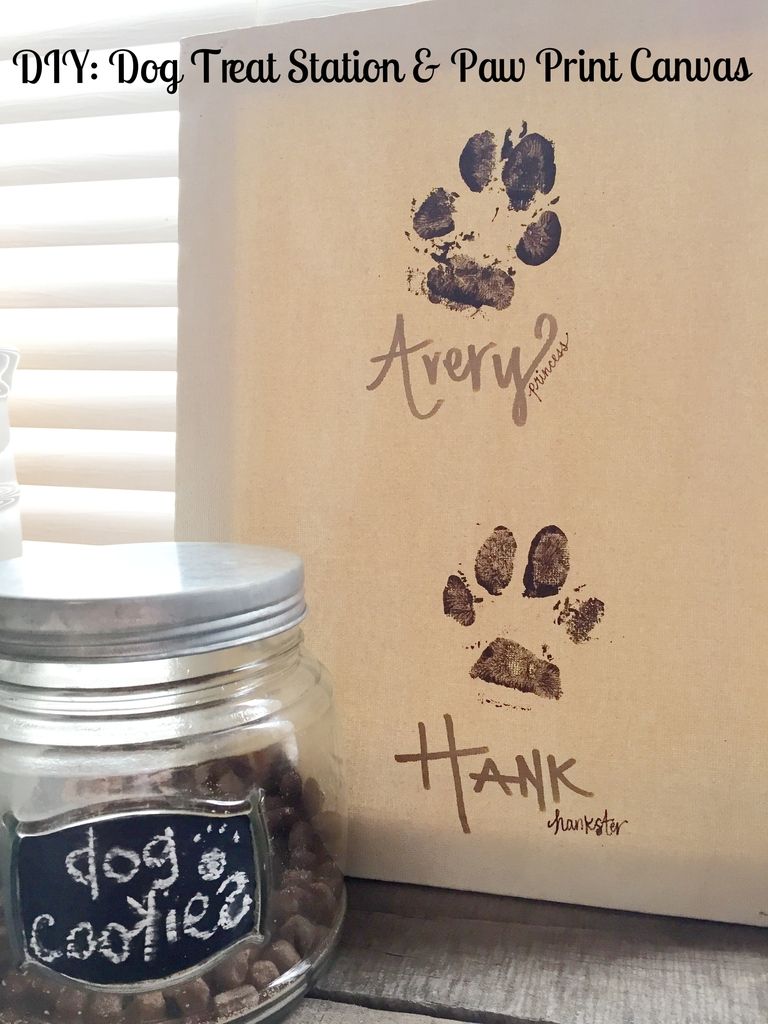 I love how it turned out and that it cost me (almost) nothing to create!