Yay! We made it another week! Here's a few things I've been up to this week...
O N E
I've been trying to make my Christmas List for my Mother because in all truthfulness, she wanted a list from us months ago. I do envy her because she is always able to actually enjoy the season and month of December because unlike me who is a little last minute, she has everything packaged, wrapped and ready to go. She is quite the over-achiever. I'm basically eye-balling all of the Pioneer Woman bakeware and dishes. Why do they have to be so cute and my favorite color red!?
T W O
Not sure if you saw my previous post, but I posted some Fall things I am loving for Fall & Thanksgiving Entertaining. I cannot wait to be hosting again at our house and think I really need this Guest Book for our family to sign!
T H R E E
Last weekend Ryan took me agreed to go to the pumpkin patch with me. There's a place about an hour from where we live that is supposed to be the best pumpkin patch around. Little did I know, it's more like a kid's amusement park with a pumpkin patch. There were so many kids everywhere! Me? I love kids!. But the amount of children running around overwhelmed me. There was not too much for 2 kid-less couples to do here, lets just put it that way. I was happy when we left with 2 pumpkins and a gallon of homemade apple cider, and of course a picture of us pumpkin patching it up! I think we will hold off returning here until we have some children in tow! haha...
F O U R
I'm headed up to the mountains this weekend for a quick overnight trip to see my cousin and I cannot wait for a day of crafting, junking, and catching up! I'm overjoyed with the thought of cooler temps also as I might actually get to bust out some of my fall clothes! The plan is to make soup for dinner and I'm thinking
this
recipe sounds delicious. My Mom makes something like this and it might sound weird, but it's sooo good.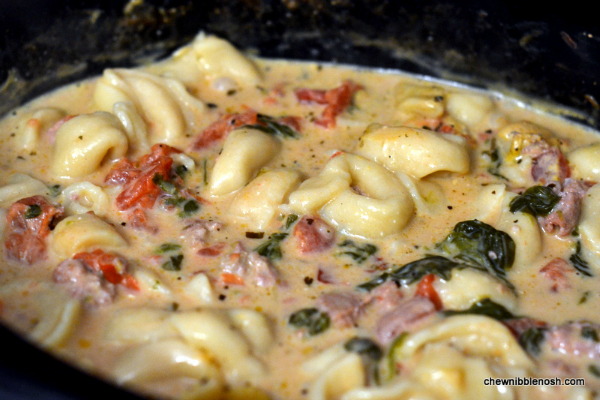 F I V E
Speaking of Fall clothes...this vest is EVERYTHING! I have been dreaming of scoring this sherpa vest (along with every other woman apparently as it is sold out everywhere!) and I can't wait for
Pearl & Monroe
to restock! I think it would be perfect to take some fall photos in. Now wish me luck that I can grab one before they're gone again!
Linking up with these lovely ladies again today!